Welcome
Our mission is to maximize profitability for our customers by providing the best cattle feeding conditions possible, including care & handling, premium rations and superior animal health and management.
Latest Market Prices
We find several market links useful in our decisions made daily at the Yard.
Read More
Cattle Financing
We do finance cattle feeding at our yard and you will find our interests rates to be very competitive.
Read More
What We Are About
The most important part of our business is our customer – you. You are the reason we are working before the sun rises and long after it has gone down.
Read More
Feeding Program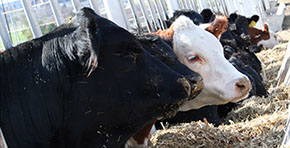 Making money in today's environment requires a little different kind of effort than what Granddad did.
Read More